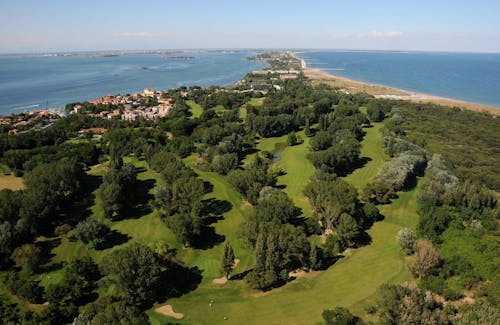 One of the most fascinating challenges of Italy.
The Venetian Golf Club claims the title of oldest club in the region and among the oldest in Italy. Its foundation and opening dates as far back as 1928 and 1930, respectively, with an entire week of competitions and celebrations organized by its first 25 members belonging to the noble families of the Venetian aristocracy.

18 holes, par 72 course, 6039 metres from normal standards and 6199 from championship tees. It was built in 1928 and expanded to 18 holes in 1951 on a spectacular strip of land between the Adriatic Sea and the Lagoon of Venice. The bora and sirocco winds that often impact the course, increase the challenge and require control to hit the greens, which are well protected by bunkers.
Our Selected Golf Courses
We have selected the best golf courses on the way to Rome. Arrive in Milan or Venice and discover the Italian beauties while playing your favourite game.
We bring you to discover Rome 2022
Enjoy a Ryder Cup™ experience playing on the golf course that will host of the 2022 edition of the most famous contest between US and European golfers.
ROAD TO ROME