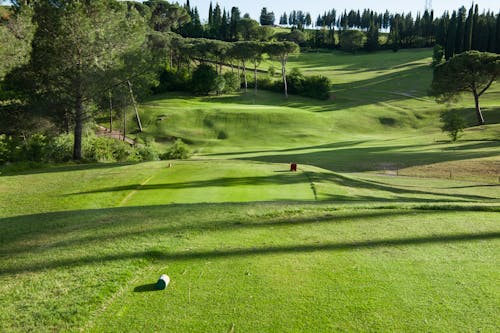 FLORENCE
Ugolino Golf Club
The course was designed by an Englishman and an Irishman, Cecil Blandford and Peter Gannon. They used the natural contours of the Chianti slopes to produce an outstanding course, threaded through the indigenous vines, olive trees, maritime pines, and broom.

The course is not long but demands a high degree of skill. The greens are small and well defended by bunkers. The sloping fairways also present a great challenge. To play Ugolino is not only to indulge in a game of golf; it is to wander through a landscape of great natural beauty surrounded by olive trees. It is an unforgettable and uplifting experience. In his book Fifty Places to Play Golf Before You Die, Chris Santella includes Ugolino as one of the fifty places to play.
Our Selected Golf Courses
We have selected the best golf courses on the way to Rome. Arrive in Milan or Venice and discover the Italian beauties while playing your favourite game.
We bring you to discover Rome 2022
Enjoy a Ryder Cup™ experience playing on the golf course that will host of the 2022 edition of the most famous contest between US and European golfers.
ROAD TO ROME