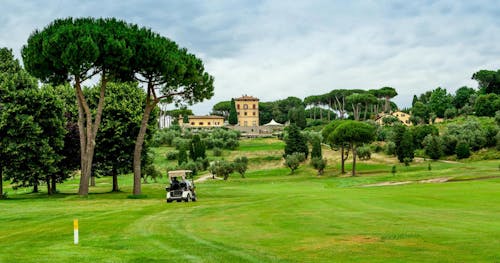 ROME
Castel Gandolfo Country Club
Golfing in a volcano crater nearby the Pope's summer residence
A mansion built in the seventeenth century overlooks the crater of an extinct volcano. The residence, originally commissioned by Cardinal Flavio Chigi, is now considered the most charming club house among golf clubs.
Robert Trent Jones designed and built the 18-hole, 72 par, 6205 meters Golf Course in full respect of the existing environment, laying the fairways within a frame of vineyards, rose gardens, mimosa, Mediterranean pines, cypress and olive trees. The naturally laid ground has been endowed with one hundred and one tricks among centenarian olive trees, oaks and cluster pines.
The Club House is now housed in the villa originally built for Cardinal in Sassia Flavio Chigi, a nephew of Pope Alessandro VII, to host a beautiful lady called "la Pavona", Italian word for a female peacock. "La Pavona" is still the name of the villa and of the place.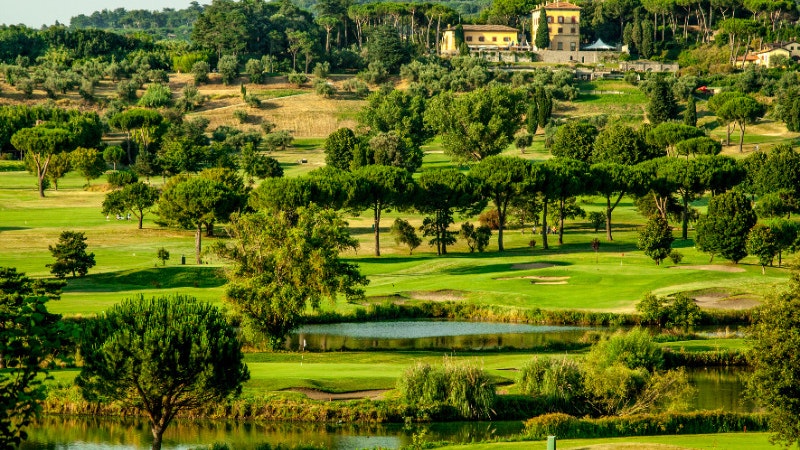 Our Selected Golf Courses
We have selected the best golf courses on the way to Rome. Arrive in Milan or Venice and discover the Italian beauties while playing your favourite game.
We bring you to discover Rome 2022
Enjoy a Ryder Cup™ experience playing on the golf course that will host of the 2022 edition of the most famous contest between US and European golfers.
ROAD TO ROME