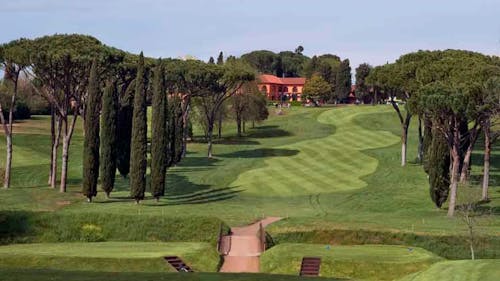 The oldest Italian Golf Club
The Acquasanta golf course 18 holes, 5,831 meters, par 71, was designed by the Marquis Vanni, Mr. Arthur Flach, Mr. R. C. Young and Mr. Hector De Castro, and is still one of the most rewarding and elegant golf courses in Italy. In its own way it is perfect, and just like an old painting it can only be preserved and restored, but not changed. The course is situated on even terrain between ancient ruins of the Roman period, which are scattered over the terrain.
British and American diplomats, passionate golfers, started playing on the lawns of the Roman villas: Villa Doria Pamphili, Villa Borghese, as well as a path out of Porta San Giovanni. In 1903 they officially started the Rome Golf Club in Acqua Santa, a land owned by the Princes Torlonia. Members in the years improved the course, nine holes until 1912, with the planting of new trees (elms and pines). In 1913 was extended to 18 holes. In 1928 was the first golf club to join the FIG (Italian Golf Federation).
On June 4, 1944 General Clark liberated Rome and after a few days golfing resumed and many golf players such as Lord Alexander, Field Marshal Montgomery, General Clark and General Patton all visited Acquasanta.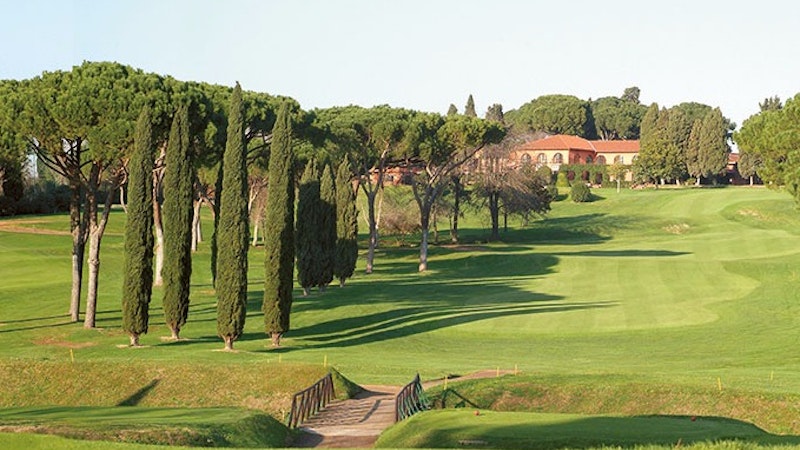 Our Selected Golf Courses
We have selected the best golf courses on the way to Rome. Arrive in Milan or Venice and discover the Italian beauties while playing your favourite game.
We bring you to discover Rome 2022
Enjoy a Ryder Cup™ experience playing on the golf course that will host of the 2022 edition of the most famous contest between US and European golfers.
ROAD TO ROME