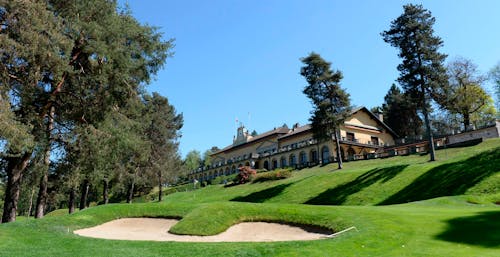 Montorfano - COMO
Villa d'Este Golf Club
Villa d'Este has always been at the top of its class, full of tradition, charm and beauty
Started as a private club in 1925 it is close to one of the most famous hotels in the world, the Villa d'Este of Cernobbio (Como). The club has seen an incredible parade of crowned heads, famous actors and business leaders pass through its unforgettable 18 holes .

Many of the most important players in the world of golf have passed through Montorfano, attracted by the beauty of the course and clubhouse. The course was designed by James Peter Gannon, a golfer priest who later became one of the best golf architects of the early 1900s. 12 editions of the Italian Open were hosted here. Another event they hosted was the International Amateur Championship, which saw numerous men's and women's editions take place in Villa d'Este.
Our Selected Golf Courses
We have selected the best golf courses on the way to Rome. Arrive in Milan or Venice and discover the Italian beauties while playing your favourite game.
We bring you to discover Rome 2022
Enjoy a Ryder Cup™ experience playing on the golf course that will host of the 2022 edition of the most famous contest between US and European golfers.
ROAD TO ROME