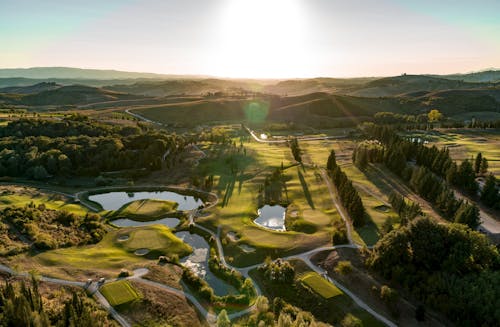 Castelfalfi, Firenze
Golf Club Castelfalfi
The Courses of Golf Club Castelfalfi
Tuscany has always been a mecca for golfing enthusiasts. Its mild climate means that golf can be played here all year round. Of all the golf courses in Tuscany, Golf Club Castelfalfi is the largest and attracts golfers from all over the world.
The courses of Golf Club Castelfalfi, built according to the principles of sustainability, are among the most striking when it comes to scenery and the most taxing from a sporting point of view. Castelfalfi Golf Club, with its 27 holes, throws even the most skilled players down the gauntlet while guaranteeing an enjoyable experience to passionate beginners.
Our Selected Golf Courses
We have selected the best golf courses on the way to Rome. Arrive in Milan or Venice and discover the Italian beauties while playing your favourite game.
We bring you to discover Rome 2022
Enjoy a Ryder Cup™ experience playing on the golf course that will host of the 2022 edition of the most famous contest between US and European golfers.
ROAD TO ROME